Powering the future of banking, today.
We are the innovators transforming legacy systems into the pioneering platforms of tomorrow. We're actively driving innovation and change in the industry and enabling banks to think about their future of banking, today.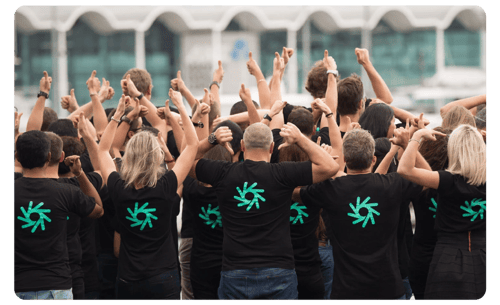 Founded in 2012, 9Spokes started as a company helping small business owners connect their applications and visualize their data. Our solutions unify the nine key 'spokes' of business — money, customers, product, people, marketing, sales, information, productivity, and industry — to fully support business growth and success.
9Spokes has since evolved to provide business intelligence solutions for
banks to engage and better understand the financial health and risk profile of their small business banking customers.
Over the last decade, the 9Spokes product suite has evolved to cater to the technological demands of SMBs and banking institutions by unifying business intelligence, embedded banking, and open finance into one platform. Our holistic suite of services includes front-end visualizations, cashflow forecasting, and data aggregation to third-party applications like QuickBooks, Square, and ADP.
Recognized as a finalist for the Open Banking Expo Awards as Best App – Commercial, 9Spokes has worked with several leading banks to improve customer relationship management, enhance risk management processes and increase cross-selling opportunities with their small business customers. Through our business engagement solutions, 9Spokes Track and Open, 9Spokes has elevated core banking experiences to provide SMBs with tools to better understand their financial performance, make informed decisions, and establish better relationships with their financial providers.
9Spokes continues to enable access to real-time data from multiple sources so SMBs can track key performance indicators and financial institutions can make more informed lending and investment decisions.
9Spokes aims to empower banks with the tools and capabilities they need to embrace digital transformation and navigate the changing landscape of financial services.
One team. Global influence.
One team located globally — New Zealand, the UK and North America — we are dedicated to developing world-leading innovation.