What your customers get
9Spokes aggregates meaningful data across your customers' business, their apps, and your bank, providing personalized intel. Think of 9Spokes as a digital resource, here to motivate and guide your customers.
Banking
Banking engages users with insights and balances across cash accounts, credit cards and loans held with a bank. SMBs can analyze trends and spending habits to gain an understanding of their business' cash position.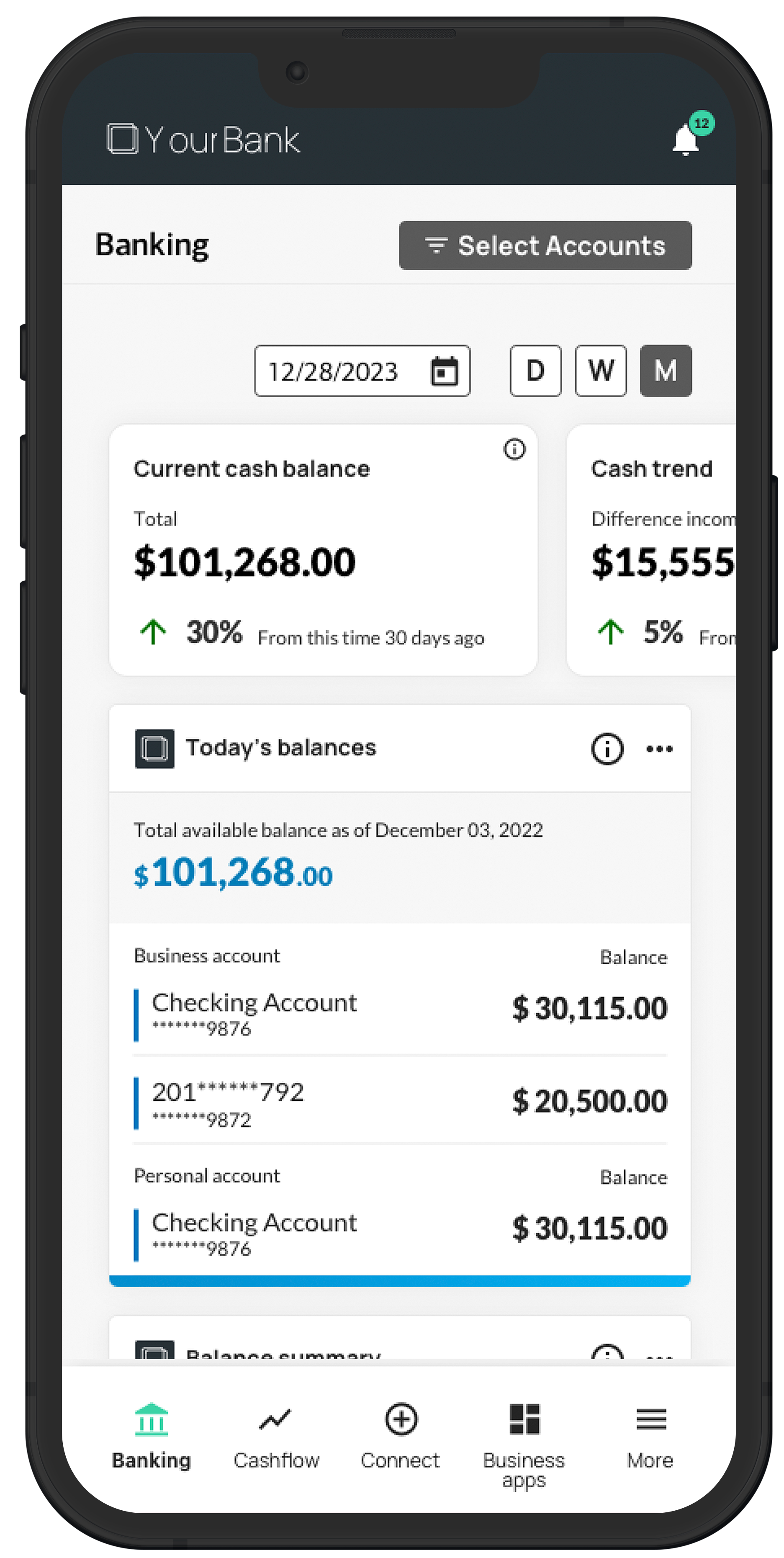 Cashflow
Cashflow enables SMBs to manage past, present and future finances in a way that is easy to understand. Our tool allows SMBs to forecast, plan and manage their cash position to save time and make fast data-driven decisions.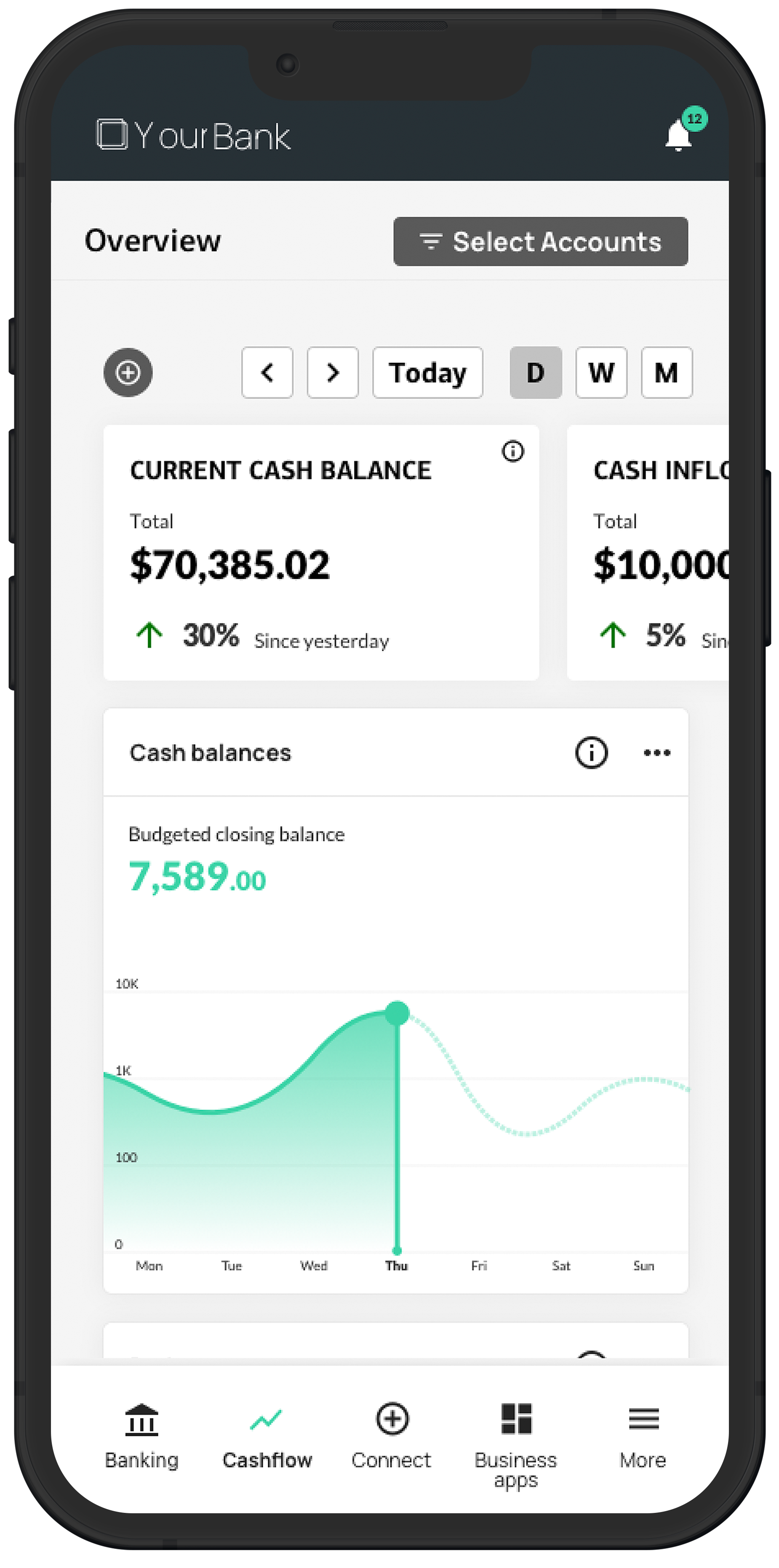 Business Apps
Business Apps delivers a streamlined business management experience as part of your overall proposition by allowing customers to connect their key apps. The consented access also powers key lending drivers.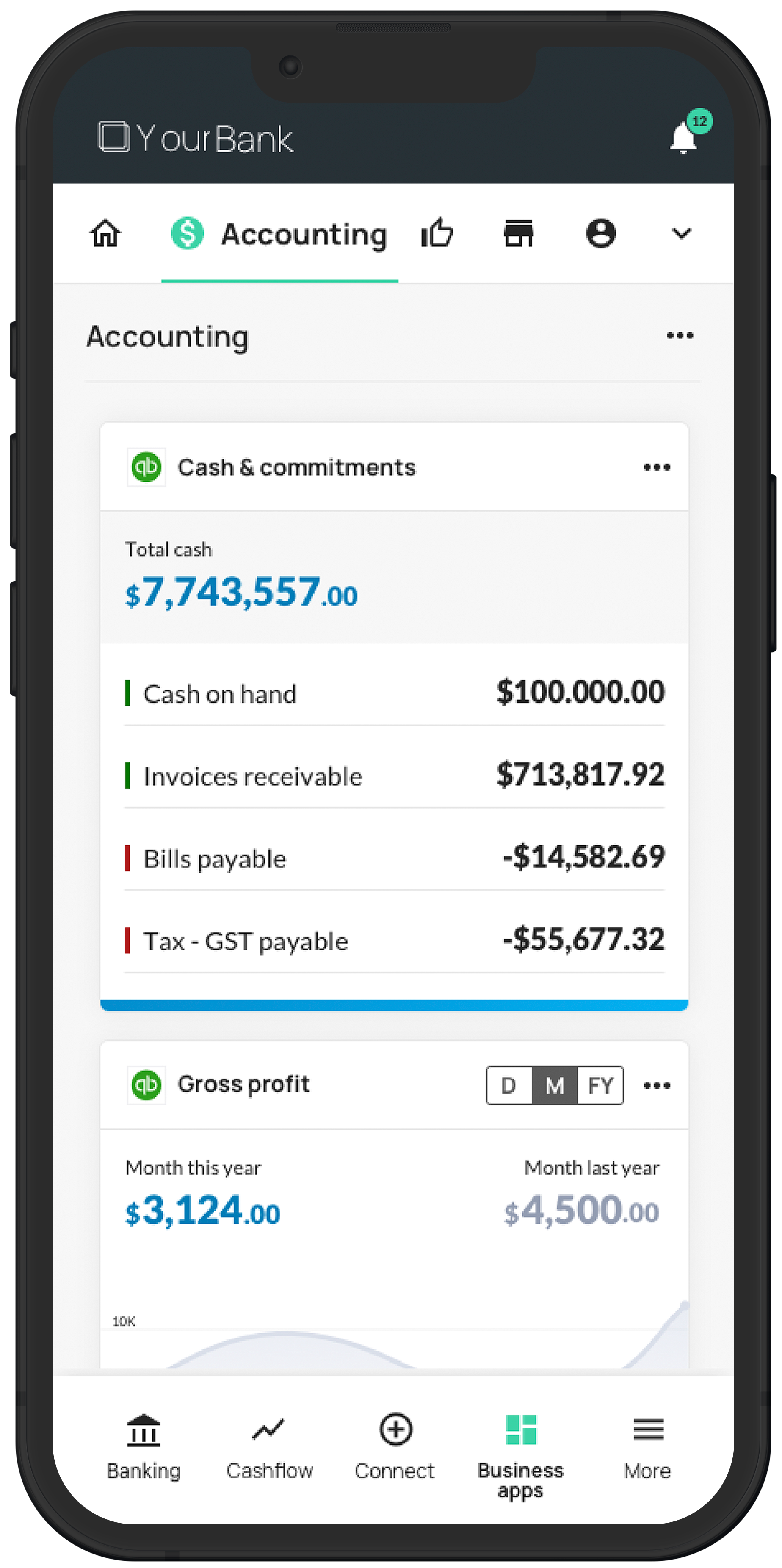 Why partner
Gain deeper business insights

The data we harness gives banks greater visibility of their SMB customers. Permissioned access to business data helps facilitate holistic, forward-looking conversations between banks and businesses beyond rear-view financials.

Better manage risk profiles

Driven by data, banks get a clear view of their business customers' position, enabling account managers to track loans effectively and flag potential issues early. Our goal is to revolutionize how banks manage risk profiles.

Broaden your business offering

9Spokes' data-driven platform helps banks meet SMB customers' ever-evolving needs. By building loyalty and trust through a differentiated, customer-centric offering, we reinforce the business-bank relationship.

Tailored products and services

We provide rich insights that support contextual selling. With permissioned access to business data, banks can build sales strategies and tailor products to improve customer satisfaction and accelerate revenue growth.

Exceed customer expectations

Digital disruption in the banking sector, coupled with increasing customer expectations, has reshaped the competitive landscape. 9Spokes provides a value-added, digital service banks can offer to meet evolving customer needs.

Lead the charge on open banking

9Spokes enables SMBs to connect multiple bank accounts. As open banking disrupts the finance sector, this capability adds value to businesses and provides banks insight on where their customers are banking.
Global partnerships
Some of the powerful apps that feed our ecosystem
Interested in talking about partnership options?
Leave us your details and we'll be in touch.