21 June, 2022
Version 20220611: improvements to UI and cash flow tracker.
Enhancement: navigation and UI
We're rolling out a new UI with a refreshed look and feel. The main change involves the primary navigation, moving it from the top position to a now lateral position.
Feature: cash flow tracker powered by QuickBooks Online
Users will now have the option to connect either their Sage One or QuickBooks accounting package to power the cash flow tracker.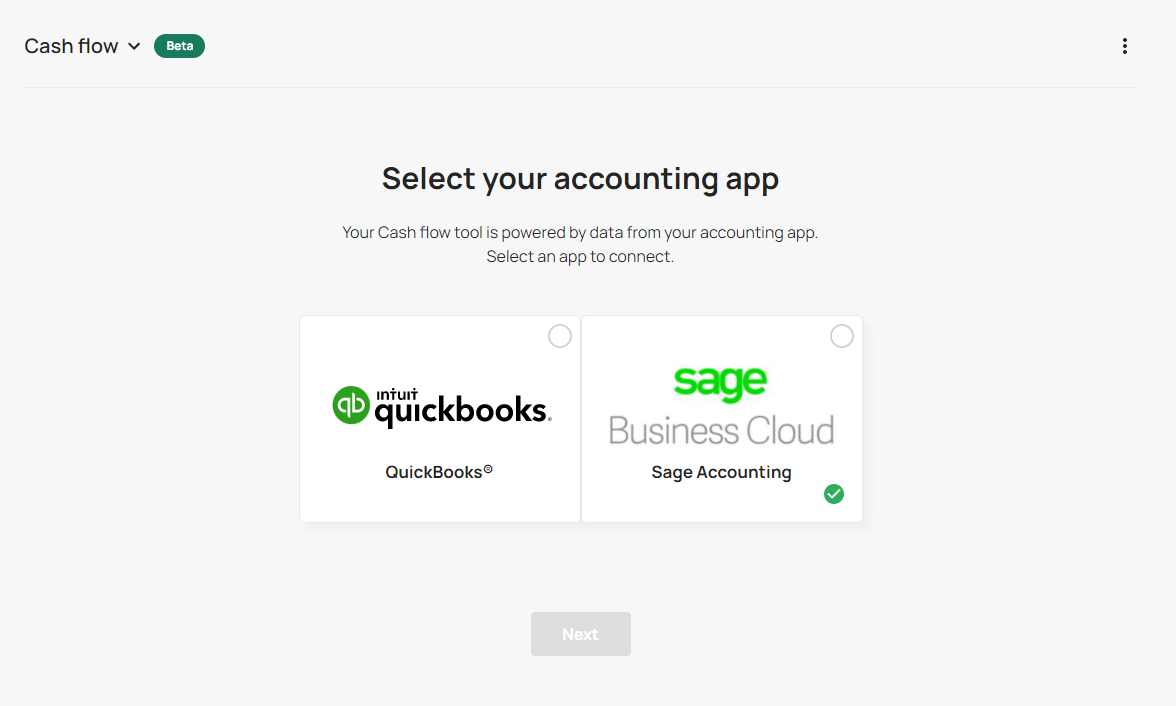 Feature: quick-view tiles available for cash flow tracker
Introducing the quick-view tiles for the cash flow board. This addition will help improve a busy business operator's ability to quickly review their cash flow position. Quick-view tiles will appear at the top of the cash flow board. Four key metrics are spotlighted:
Current cash balance
Outstanding invoices
Bills payable
Overview of accounts connected